Join our events mailing list to receive information on CUUG events such as our general meetings, Open House, special guests, etc.
Don't forget to check our other mailing lists too.
February General Meeting
Raspberry Pi Show and Tell
Coordinator: Matt Mulrooney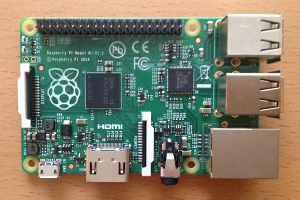 What have people been doing lately with the Raspberry Pi? Our February meeting will consist of a series of five-minute lightning presentations. If you are interested in presenting, please directly contact the event co-ordinator: matt (at) beyonddata.ca
Meeting Format
Duration: Your presentation is limited to 5 minutes. When the bell sounds, we throw the next presenter on stage.
This may seem harried, but it's a lot of fun.
Give us a taste of your Pi project - share the essence of the thing!
Keep the words to a minimum.
And one massive advantage of this format: it will take less than an hour to rehearse your presentation five times.
Slide auto-advance: If you provide slides, they will be fed to a robot, and it will auto-advance at 20-second intervals.
Question period:
There will not be time allotted for questions, so we're building in intermissions.
The intermissions will give you time to question the presenters or buzz amongst yourselves.
Disclaimer
Don't stress that your project isn't cool enough, or only needs two minutes. The more the merrier! Short and sweet is great.
We are opening this up to the wider Calgary community. Please invite your non-CUUG friends to send in a proposal.
Central Library
616 Macleod Trail S.E.
Basement meeting room
5:30 PM, Tuesday, February 28, 2017
Snacks at 17:30. Meeting begins at 18:00.
Guests are welcome but must RSVP to office at CUUG no less than 48 hours prior to the meeting or pay $10 at the door.