CUUG is pleased to acknowledge sponsor:
Join our events mailing list to receive information on CUUG events such as our general meetings, Open House, special guests, etc.
Don't forget to check our other mailing lists too.
September General Meeting
The Importance of PKI (Public Key Infrastructure) Management
Speaker: Fady Bashay, Senior Security Consultant, Difenda Inc.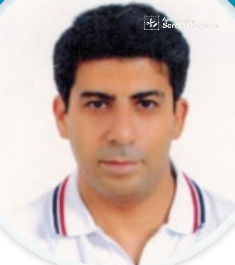 With more and more companies embracing new technologies such as Cloud computing, IOT and mobiles Apps, PKI becomes more crucial to protect any organization. PKI is now emerging as a core for securing such new Technologies.
We will describe what is PKI and what is the technology behind digital certificates. We will explore how PKI is deployed in an enterprise environment. We will explain the different technical components that need to be deployed.
Usage of PKI has exploded in recent years. In the process, many organizations have lost control over their PKI assets. We will talk about the general best practices and what are the risks associated with using certificates.
And finally, we will explain some of the top concerns that CISO's have today with respect to the use of certificates. How are certificates being used by hackers and malicious users to breach organizations.
Fady Bashay is a Security Consultant who specializes in PKI, Certificate lifecycle management, cryptography and key management. He has a Master of Engineering Information System Security from Concordia University in Montreal and is currently working at Difenda Inc. as Senior Security Consultant.
Central Library
616 Macleod Trail S.E.
Basement meeting room
5:30 PM, Tuesday, September 25, 2018
Snacks at 17:30. Meeting begins at 18:00.
Attendance is free for CUUG members, or $10 (cash only) at the door for non-CUUG members.