September General Meeting
Building a Dumb Web Server, and Why That Can Be a Smart Thing to Do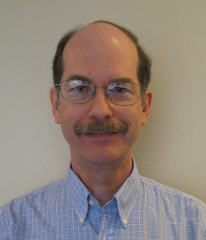 As more and more aspects of our lives develop an on-line presence, web servers become correspondingly more sophisticated to deal with the increased demands for shiny new functionalities. It can be tempting to install the latest and greatest web server so that you, too, can show off to the world. Unfortunately, the latest and greatest soon become old and unsupported, leaving you potentially vulnerable to remote exploits. Thus, it is essential to keep your web server up to date with the latest security patches.
Or, you could take the opposite approach. If all you really need is to serve static content, that's easy! Instead of running the most configurable and high-powered web server you can find, dumb things down and go with an absolutely minimal web server that only knows how to do the most trivial things. The less there is to your server, the fewer things can go wrong.
Alan Dewar describes the anatomy of an HTTP conversation between a browser and a web server, and shows how simple it can be to implement a dumb server to support this. There are a few things you need to be careful about, but once these are addressed, your web server should never need upgrading. It won't provide all the new bells and whistles of more sophisticated web servers, but if those aren't a requirement for you, then you can rest easy, knowing that your web server is too stupid to be hackable.
Alan Dewar is a long-time CUUG member and current CUUG President. He has a Master's degree in Computer Science and develops software for a living. He has implemented simple web-serving functionality in the course of previous employment, and more recently at CUUG.
Slides from this presentation are available in PowerPoint and PDF format.
Central Library
616 Macleod Trail S.E.
Basement meeting room

5:30 PM, Tuesday, September 26, 2017
Snacks at 17:30. Meeting begins at 18:00.
Attendance is free for CUUG members, or $10 (cash only) at the door for non-CUUG members.