March General Meeting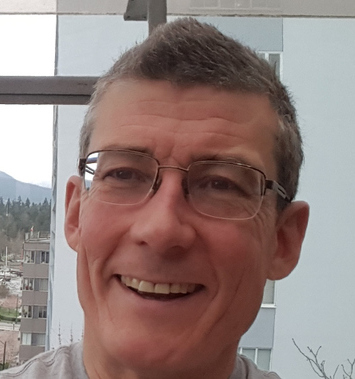 Cord-Cutting Adventure
Roy Brander is not into conspiracy theories, but could swear there was one against cord-cutting. Cord-cutting shouldn't be any more of an "adventure" than buying a toaster. But it is.
For starters, the consumer electronics industry, normally so eager to sell us computers, laptops, pads, phones, and watches; the industry that for 30 years has sold us VCRs, competed over Beta vs VHS and Super-VHS (look it up, it existed), then sold us DVDs, DVD recorders with DVD-R and DVD-RW, then sold us DVRs that recorded standard definition, then sold us Blu-Ray players of increasing degrees of quality and declining prices...these days, they've utterly given up selling us anything that can record video.
Nevertheless, with sufficient determination, Roy was able to gather the necessary hardware and open-source software to assemble a system which lets him record over-the-air TV signals for later viewing. Cutting the cord is indeed possible. Roy will present his experience in detail, giving you a helpful background should you wish to follow in his footsteps.
Roy Brander is a CUUG Life Member. He has given a number of presentations on a wide variety of subjects, including the BSDWall project, the MEPIS Linux distribution, the Titanic, management of Calgary's water mains, and the ASUS Eee PC and Moore's Law. Roy has retired from his position as the Senior Infrastructure Engineer for Water Resources, The City of Calgary, and now lives in a Vancouver condo overlooking Stanley Park.
See Roy's blog entry on which this talk was based.
6:00 PM, Tuesday, March 23, 2021
If you would like to attend, RSVP to "office" at "cuug.ab.ca" and we'll send you a Zoom invite prior to the meeting. We look forward to seeing you there!
John Clarke, R.I.P.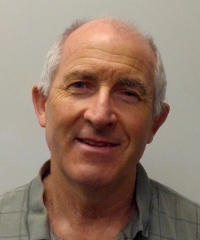 We are saddened to report that John Clarke, our Secretary-Treasurer, died of leukemia in October, 2020.
John was diagnosed with leukemia in July, and was undergoing treatment over the course of the summer. His prognosis was looking good. He suddenly took a turn for the worse and died on October 12.
John served on the CUUG Board of Directors for over ten years, including terms as Vice President and Secretary-Treasurer. He stood up when his accounting experience was needed by CUUG. Without fanfare, he faithfully prepared financial statements for our annual society filings. John was a well-known member of the ERPNext community and gave a presentation on ERPNext to CUUG in 2017. John was a soft-spoken and unassuming contributor. We will miss his gentle humour and good work. John was a credit to the Calgary Unix Users' Group.
You can read more at John's obituary and ERPNext tribute.
February General Meeting
CUUG's 30th Anniversary Virtual Social Evening

This month marks the 30th anniversary of CUUG's inception. Though we can't get together in person to celebrate this milestone, we can still meet virtually.
On Tuesday, February 23, we'll have an informal social meeting via Zoom to reminisce about the past, and to catch up on what people have been up to since our last in-person meeting. We'll also take this opportunity to get used to Zoom, in preparation for future CUUG presentations.
If you haven't already done so, you can install the Zoom client for Linux. This will allow you to attend our meeting without having to abandon your favorite operating system. (You can of course use Zoom on Mac or even Windows if you really insist.)
6:00 PM, Tuesday, February 23, 2021
If you would like to attend, RSVP to "office" at "cuug.ab.ca" and we'll send you a Zoom invite prior to the meeting. We look forward to seeing you there!
Flashback to 2005
The Danger of Software Patents
If you miss in-person CUUG meetings, here's something from May, 2005, to re-watch or watch for the first time.
Richard Stallman explains how software patents obstruct software development. Software patents are patents that cover software ideas. They restrict the development of software, so that every design decision brings a risk of getting sued. Patents in other fields restrict factories, but software patents restrict every computer user. Economic research shows that they even retard progress.
Having solicited professional medical advice regarding the current state of the COVID-19 pandemic in the context of our meetings and after consultations with our Board of Directors
Calgary UNIX Users' Group meetings have been cancelled until further notice.
We will continue to monitor the COVID-19 situation as it develops.
Best Wishes,
Calgary UNIX Users' Group