October General Meeting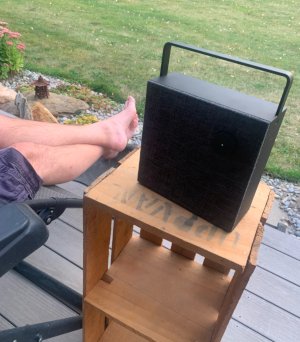 Open Source based Whole House Audio with Snapcast
Speaker: Mark Olson, President, Flokk
Whole house audio, the ability to distribute a single audio source throughout a whole home, is a defining feature of luxury homes.
Typically, achieving whole house audio requires one of:
extensive dedicated audio cabling and built-in speakers;
proprietary systems that are wireless, but require expensive new hardware and vendor lock-in;
commitment to a smart speaker ecosystem that offers low cost and easy implementation, but shares every aspect of your home life with the American corporate conglomerate of your choosing.
Snapcast offers a compelling alternative: whole house audio that employs hardware and networks already in place, operates entirely on-premises, and can be built with at-hand or inexpensively acquired audio hardware.
In this session Mark will provide an overview and demonstration of Snapcast, and share highlights of what he learned setting up and using his Snapcast based system.
Mark Olson is a senior leader and practitioner in project management, information technology, and business. He has consulted to, or held leadership positions in, enterprises in the fields of Oil and Gas, Agriculture, Government (Municipal and Provincial Agency), Transportation, and Health Care. He has owned and operated small and medium size businesses, and led operations and projects in large, complex, regulatory intensive organizations.
He has been a CUUG member for 20+ years, and been using Linux for the same amount of time.
He is currently President of Flokk, which is bringing to market an innovative solution (developed using Linux and Open Source) for livestock herd management and traceability reporting.
Extensive notes from this presentation are available.
Place 800
800 - 6 Ave. S.W.
Plus-15 Conference Room
There is $2 parking available one block north-east of the meeting location, in the underground parkade at McDougall Centre.
5:30 PM, Tuesday, October 25, 2022
Snacks at 17:30. Meeting begins at 18:00.
Attendance is free for CUUG members, or $10 (cash only) at the door for non-CUUG members.