January General Meeting
Embedded made easy: piCore
Speaker: Mark Olson, Solon Technology Consulting Services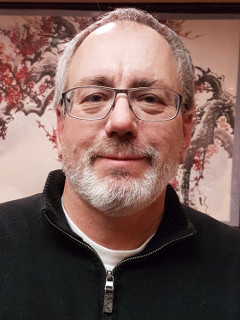 "Internet of Things" is easy to say, but hard to do. Building the robust systems required for remote sensing and field data collection has traditionally required specialized skills, development tools, and hardware. Micro controller based solutions lack the libraries and community support necessary to easily implement sophisticated applications or integrate with other systems. As a result, solutions for smaller scale problems are considered uneconomic.
The piCore Linux distribution, a port of Tiny Core Linux to Raspberry Pi hardware, offers an alternative approach. Designed for small size and resilience to interruption, piCore facilitates the development of embedded systems using the tool sets and libraries already familiar to developers, which can be deployed on readily available, inexpensive, and broadly supported Raspberry Pi hardware.
In this session Mark will provide an overview of the piCore distribution, outline the considerations that need to be addressed when using this platform for embedded systems, and will briefly demonstrate a product prototype that has been developed using this platform.
Mark Olson has 20+ years experience in Information Technology, with experience in applications management, systems operation, and project management. He has had the opportunity to work for, consult to, or operate endeavours in the fields of Agriculture, Energy, Government, and Transportation. He is a long time CUUG member and Linux systems user.
Slides from this presentation are available in PDF format.
Place 800
800 - 6 Ave. S.W.
Plus-15 Conference Room
There is $2 parking after 16:00 one block north-east of the meeting location, in the underground parkade at McDougall Centre.
5:30 PM, Tuesday, January 22, 2019
Snacks at 17:30. Meeting begins at 18:00.
Attendance is free for CUUG members, or $10 (cash only) at the door for non-CUUG members.