CUUG Upcoming Meetings
Last update: $Date: 2017-05-20 19:41:54-06 $
---
May General Meeting
How to over-engineer a coffee machine and other gadgets
Speaker: Chuck Rohs, Endpoint security developer, Cisco Systems, Inc.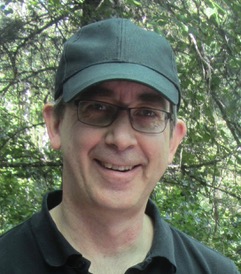 Chuck likes to tinker and will present a variety of projects based on various microcontroller architectures including AVR, ARM, and ESP8266.
The discussion will be free ranging and cover various things including inspiration for projects, implementation details, tools used, successes and failures. Projects include simple things like digital dice, to Coffee machine and solder reflow oven pid controllers and the obligatory Raspberry Pi Media Centres, and arcade machine emulators.
Chuck is an endpoint security developer at Cisco Systems, Inc. Chuck has a background in embedded software development and security, and was a founder of Au-Zone Technologies Inc.
Central Library
616 Macleod Trail S.E.
Basement meeting room

5:30 PM, Tuesday, May 23, 2017
Note that this is the fourth Tuesday of May (not the last Tuesday).
Snacks at 17:30. Meeting begins at 18:00.
Attendance is free for CUUG members, or $10 (cash only) at the door for non-CUUG members.
---
See the main CUUG web page for general information about CUUG.