CUUG Upcoming Meetings
Last update: $Date: 2017-05-30 18:12:01-06 $
---
June General Meeting
SCADA Security - What's Broken and How To Fix It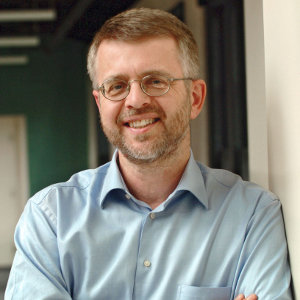 How can we patch everything, when changed code risks malfunction of our physical, industrial processes? How many false alarms does our intrusion system generate? If "the perimeter is dead," and all software is vulnerable, what hope is there?
Asking the wrong questions has led entire industries to deploy inadequate defenses. We need better questions. Should we let any stranger turn our dials and throw switches? When we detect compromise, can we restore equipment and human lives "from backups?"
Preventing compromise is critical. The only way to compromise a control system is to breach a perimeter. Important systems always have a perimeter.
Andrew will be speaking to these and related topics from his new book.
Andrew Ginter is the VP Industrial Security at Waterfall Security Solutions, an Adjunct Professor at Michigan Technological University, and an author and speaker on SCADA Security topics. He has led teams developing SCADA, IT/OT middleware, and SCADA security products, and was awarded patents for middleware and SCADA security technologies. He holds Applied Mathematics and Computer Science degrees from the University of Calgary, and is located in Calgary, Alberta.
"Sounds familiar. Déjà vu all over again," you ask?
The original presentation attempt by Andrew Ginter at our September 2016 general meeting generated so much discussion that Andrew was only able to complete the first third of his presentation.
This time we have undertaken, if required, to gavel the room through his complete presentation.
Prior to this meeting, our members are encouraged to finish reading or brush up on Andrew's book which he kindly provided to all CUUGers.
Come and join us for a lively evening of exploration.
Central Library
616 Macleod Trail S.E.
Basement meeting room

5:30 PM, Tuesday, June 27, 2017
Snacks at 17:30. CUUG Annual General Meeting begins at 18:00. Presentation begins immediately after AGM.
Attendance is free for CUUG members, or $10 (cash only) at the door for non-CUUG members.
---
Annual General Meeting and Elections
The Calgary UNIX Users' Group is holding its Annual General Meeting and election of the 2017/2018 Board of Directors. Nominees so far include the following:
Central Library
616 Macleod Trail S.E.
Basement meeting room

5:30 PM, Tuesday, June 27, 2017
Snacks at 17:30. Meeting begins at 18:00.
---
See the main CUUG web page for general information about CUUG.