CUUG is pleased to acknowledge our Silver sponsor:
Join our events mailing list to receive information on CUUG events such as our general meetings, special guests, etc.
Don't forget to check our other mailing lists too.
June General Meeting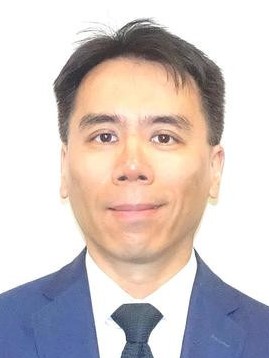 Security Lessons From Lockpicks and POODLEs
Speaker: Philip Chong, Software Engineer Senior Staff, Synopsys
As software has grown in importance to everyone, so has the domain of security shifted from physical to digital concerns. This talk describes two seemingly disparate attacks on security-related systems and looks at some interesting similarities between them. Additionally, the significance of oracles in secure systems is discussed.
Philip Chong enjoys puzzles and algorithms. He holds a BASc in Computer Engineering from the University of Waterloo, a PhD in EECS from the University of California, Berkeley, and a locksmith certificate. He currently works as part of the Software Integrity Group at Synopsys.
7:00 PM, Tuesday, June 22, 2021
Note that this is the fourth Tuesday of June (not the last Tuesday).
Also note that this meeting starts at 7:00 PM (not the earlier in-person meeting time).
The presentation will begin immediately after the AGM. The Zoom meeting will be open around 6:30 PM for socializing.
If you would like to attend, RSVP to "office" at "cuug.ab.ca" and we'll send you a Zoom invite prior to the meeting. We look forward to seeing you there!
Annual General Meeting and Elections
The Calgary UNIX Users' Group is holding its Annual General Meeting and election of the 2021/2022 Board of Directors. Nominees so far include the following:
7:00 PM, Tuesday, June 22, 2021
This year's AGM will be a bit unusual in a couple of ways. Firstly, in keeping with health guidelines, this will be a virtual meeting held via Zoom, rather than an in-person meeting. Secondly, since membership in CUUG has been on hiatus for the 2020/2021 year, there are only a handful of formal members. Nevertheless, we want to keep everyone in the loop, so you are welcome to attend the AGM, which will take place immediately preceding the regularly-scheduled June presentation as part of the same Zoom meeting.
If you have any questions or concerns, please direct these to "cuugboard" at "cuug.ab.ca". If you would like to attend the meeting, RSVP to "office" at "cuug.ab.ca" and we'll send you the Zoom link.
Membership Renewals Due
Following our one-year hiatus, it is time for past members to re-join CUUG (and a good opportunity for prospective new members to join for the first time). Membership fees remain at $50.00 (no GST), and cheques can be made payable to Calgary UNIX Users' Group. Our mailing address is as follows:

Calgary Unix Users' Group
Box 878, Station M
Calgary, Alberta, Canada, T2P 2J6
Invoices have been sent by email. If you have not yet received yours, please contact office at CUUG.