Join our events mailing list to receive information on CUUG events such as our general meetings, Open House, special guests, etc.
Don't forget to check our other mailing lists too.
October General Meeting
Configuration Management 101
Speaker: Pat Valentine, Sr. Systems Administrator, Cloud Automation and Engineering, IHS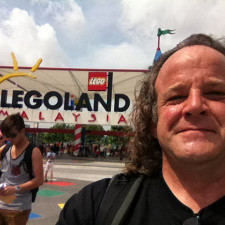 Pat will speak about "Configuration Management 101" covering the evolution of configuration management from early efforts to the present day. Pat spoke about Configuration Management at our June meeting. He got the sense that most of the audience didn't understand the fundamentals, what, why and methodology trade-offs. "101" will back fill this information.
Having just completed an initial implementation at IHSMarkit, he will speak from his direct experiences. Having reviewed the current tools in the marketplace, Pat will provide a comparison of the tools and will answer your questions after the presentation.
Pat has been providing UNIX and Linux system administration for over 15 years. Working as a junior admin at a local ISP, to the University of Calgary, Faculty of Medicine to IHS Inc. has provided experience with Solaris (6-11), TRU-64, HP-UX, RHEL (2-7), CentOS, OpenBSD, Ubuntu and AWS. His other hats include Data Centre Administrator, Change Management Leader, Network Admin, Storage Admin and all around handy guy.
Pat is passionate about Configuration Management, Usable Secure Servers, Black holes and Lego.
W.R. Castell Central Library
616 Macleod Trail S.E.
Basement meeting room
5:30 PM, Tuesday, October 25, 2016
Snacks at 17:30. Meeting begins at 18:00.
Non CUUG members are welcome but must RSVP to office at CUUG no less than 48 hours prior to the meeting or pay $10 at the door.