CUUG is pleased to acknowledge our Silver sponsor:
Join our events mailing list to receive information on CUUG events such as our general meetings, special guests, etc.
Don't forget to check our other mailing lists too.
March General Meeting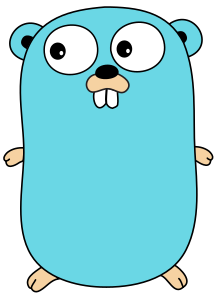 The Go Programming Language
Speaker: Alan Dewar, Software Engineer Staff, Synopsys
Google is well known for its role in internet search, but it has also contributed to other areas, including the Go programming language. Go was initially developed internally at Google to improve programming productivity and address concerns with other languages then in use, notably including C++. Its founding designers were Robert Griesemer, Rob Pike, and Ken Thompson. Pike and Thompson were previously involved in the original design and implementation of Unix.
Despite its origins within Google, Go is not proprietary, but is open source with a broad community of contributors.
TIOBE declared Go as the Programming Language of the Year twice: in 2009 and 2016. As of March, 2023, Go has entered the TIOBE index top 10 for language popularity. Many large companies use Go, including Google (obviously), PayPal, Netflix, Meta, Uber, and many more.
Go is notable not only for the features it supports but for the deliberate choice of omissions for simplicity.
This presentation will discuss the history and philosophy of Go, and highlight some of its key features, including example code.
Alan Dewar is a staff software engineer at Synopsys, working as part of the Software Integrity Group. He has been focusing on making it easier for you to build trust in software. He is also a long-time CUUG member and director, currently serving as CUUG President.
Place 800
800 - 6 Ave. S.W.
Plus-15 Conference Room
There is $2 parking available one block north-east of the meeting location, in the underground parkade at McDougall Centre.
5:30 PM, Tuesday, March 28, 2023
Snacks at 17:30. Meeting begins at 18:00.
Attendance is free for CUUG members, or $10 (cash only) at the door for non-CUUG members.
RSVP to office at CUUG if you plan to attend.
Image created by Takuya Ueda, licensed under the Creative Commons 3.0 Attributions license.