CUUG is pleased to acknowledge our Silver sponsor:
Join our events mailing list to receive information on CUUG events such as our general meetings, special guests, etc.
Don't forget to check our other mailing lists too.
January General Meeting
Quantum Without Solace
Speaker: Dr. Thierry Lavoie, Ph.D., Manager - Static Analysis Technologies (SAT), Synopsys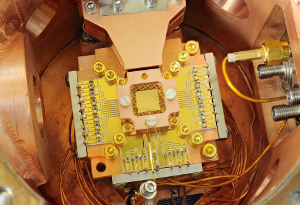 Long-touted as a game-changing breakthrough in machine learning and the doom of modern cryptography, quantum computing has entered a new era in 2020: that of quantum supremacy. But, what is quantum supremacy exactly? Does it mean that common cryptography algorithms will soon be broken? Does it mean quantum computers reign supreme over classical computers? Or is it an overinflated phrase and quantum computing is still only a proof of concept?
This talk will demystify what quantum computing is and what quantum supremacy is. It will evaluate the impact of quantum supremacy and describe a world with increasingly powerful quantum computers. It will also explore the theoretical links between classical computers and quantum ones, showing that quantum computers cannot escape some classical limitations.
Dr. Thierry Lavoie is a former senior engineer turned manager in the Software Integrity Group at Synopsys. He holds a Bachelor of computer engineering, and a Master's degree and a Ph.D. in static program analysis from the University of Montreal, where he also lectured on compilers and data structures for several years. He is currently the principal voter on the ISO C++ Standard Committee for Synopsys. He has implemented parsers for PHP, Java, and C/C++, has a knack for exotic data structures, and loves designing software for complex problems.
Place 800
800 - 6 Ave. S.W.
Plus-15 Conference Room
There is $2 parking after 16:00 one block north-east of the meeting location, in the underground parkade at McDougall Centre.
5:30 PM, Tuesday, January 21, 2020 (third Tuesday of the month)
Snacks at 17:30. Meeting begins at 18:00.
Attendance is free for CUUG members, or $10 (cash only) at the door for non-CUUG members.