CUUG is pleased to acknowledge sponsor:
Join our events mailing list to receive information on CUUG events such as our general meetings, Open House, special guests, etc.
Don't forget to check our other mailing lists too.
February General Meeting
Software Design Considerations for Multicore CPU Architectures
Speaker: Christopher Aziz, HPC analyst (retired)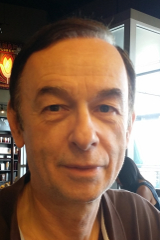 Multicore processors have become as ubiquitous as they are inexpensive. Yet within the broad application base, their performance issues remain poorly understood.
At a deep level, multicore (and more generally multi-processor) problems are typically complex. It is human nature to be optimistic. Regrettably, some seemingly reasonable assumptions lead to false expectations, erroneous conclusions and ultimately disappointment.
This presentation will provide some clear software design considerations and explain some of the fundamental performance issues while debunking a few of the more misleading myths. The math will be limited to polynomials.
Chris Aziz has 30+ years experience as an HPC analyst with a special interest in floating point performance for scientific applications. He is a long time *nix systems user. For the past 20 years, Chris has regularly served as a CUUG director and a meeting organizer with many terms as CUUG President.
Place 800
800 - 6 Ave. S.W.
Plus-15 Conference Room
There is $2 parking after 16:00 one block north-east of the meeting location, in the underground parkade at McDougall Centre.
5:30 PM, Tuesday, February 26, 2019
Snacks at 17:30. Meeting begins at 18:00.
Attendance is free for CUUG members, or $10 (cash only) at the door for non-CUUG members.